AMF
&

Synchronization Panel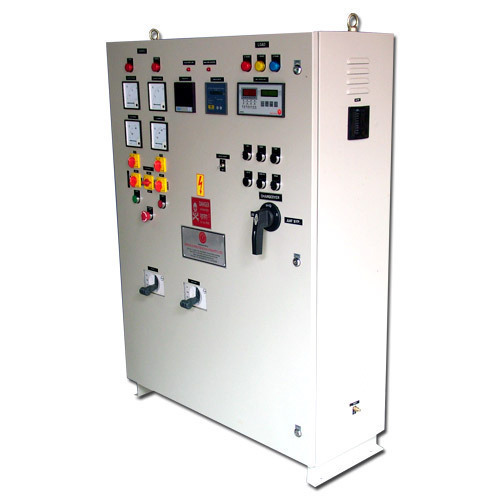 AMF & Synchronisation Panel
Auto mains failure (AMF) Panels is meant for controlling DG START / STOP sequence in accordance to the availability of utility power supply. We design & manufacture the AMF panels for various capacity & different make of Diesel EA set.
AMF control system provides :-
Consistent power supply to the load in absence of main supply.
DG set protections
Smooth Start / Stop Sequence.
Audio visual indications of various fault conditions.
Protects the load from voltage fluctuations.
Auto / Manual modes of operation.
Mains failure and voltage fluctuations detection.
User friendly.
GUI interface with TCP/ IP over GSM/GPRS (Optional)